What is a House Edge In Every Casino Game?
Learn in this article what the house edge is in each casino game. Read this post for more information.
The house edge in any casino game is defined as the ratio of average loss value to the initial bet value. House edge enables you to find the most profitable game. Games that pay out very less on average over time are responsible for having a high house edge. If you have prior info regarding the house edge value then you can easily choose the game according to the maximum payout percentage.
In various games, the beginning percentage varies from the ending percentage. In a blackjack game, a player can increase the bet value when odds favor them. Here, additional money wagered is not responsible to figure out the house edge. No matter which kind of game you have chosen to play, the odds of the casino winning your money are always greater than the odds of you winning the casino's money. All casino games are made in a way where players can get a huge house edge and very less payouts.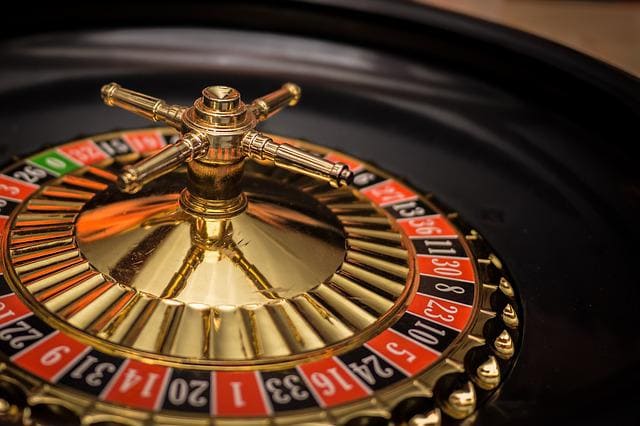 The house edge, which is the odds benefit in its favor, shows the average gross profit that the casino can reliably expect to make from each game. Casino games with the lowest house edge value tend to generate a meager profit of anywhere from around 0.5% to a bit over 2%. On other casino games, it can easily make profits of anywhere from 15% to 40%
House Edge In Different Casino Games
Slots
If we talk about all casino games, then online and offline casinos have a maximum number of slot games. Casinos' algorithms are made in such an order so that players get very less RTP and casinos get more profits. Slots games are popular because they have very less RTP and the biggest house edge. In slots, players make a profit by winning coins and matching reels across a winning payline. And in today's modern video slots, if the offer is between 20-100 paylines, then the chances of winning are more. This means the house edge is directly proportional to paylines, if any game has huge paylines then greater will be the value of the house edge.
Blackjack
Blackjack is a casino game that depends upon the player's knowledge and awareness of what is important for winning. Based on the perfect blackjack strategy, 0.5% of house edge is good if you want to win maximum. But, if you don't know how to play blackjack, then of course its value will increase and RTP will decrease. This game is based on decision-making strategies at every step.
Baccarat
Baccarat is not that popular game in various casinos, and its higher stakes may put some low-limit players off. But, the game is really very simple and played well with high RTP as the house edge can be as low as just 1.01%. So it offers players a good chance of getting almost 100% RTP on their wagers.
Roulette
Roulette is a casino game whose house edge value increases on the basis of the type of roulette. American roulette has a high house edge and lowest RTP, French, and European Roulette have less house edge as compared to American roulette and it gives a high RTP over time.
Craps
The house edge in craps varies from 0.5% to a whopping 13.9%. In craps betting takes place over a process that begins with a come-out roll and evolves from there. Some craps games take their place over several rolls, while others can be quickly stitched up after just one.
How Players Lose More Than They Expect?
Many people who have good knowledge of the house edge still don't really learn its implications for their bankrolls. According to them, a rough 5% house edge at a roulette table can reasonably expect to sit down with $1000, make betting for a few hours, and the odds are that they will only lose about $50. They don't understand that the house edge doesn't apply to their starting bet value, it gets applied to the whole amount they wager.
For example, suppose a person makes $6 bets on every spin of the roulette wheel, and the wheel spins 60 times an hour. While the person betting may be winning some bets and losing other bets, they are wagering $360 an hour. If the house edge plays out perfectly, at the end of four hours of play, they lose $60, or 6% of $1,000—an amount 10 times greater than they had expected. Always learn the games with a decisive and strategic approach so that you don't lose your bankroll completely.