How does Cricket Betting Work: Guide and Rules
Understand the rules of cricket betting and how it works by reading this article.
Many people might disagree that the truth is the truth. You analyze the situation, make an educated guess about the outcome, and earn money. In cricket, you must consider many factors: weather, pitch report, team combinations, strengths and weaknesses of players, spin, and pace. You cannot predict the winner.
Betting is all mathematics. The ratios offered depend on the match's situation at a particular instance and the amount of money already put on each team. Bookies earn their cash from balancing the amount of money invested in each group.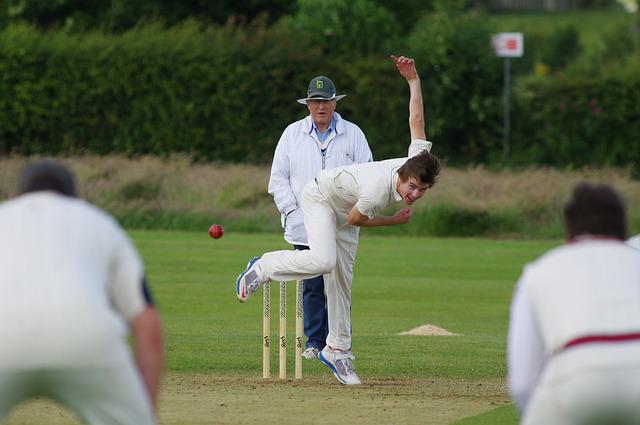 Guide for betting
Consider groups exist to understand how money is made through betting Case:
Australia vs India. Venue – Mumbai.
India starts as a favorite considering the home advantage. Whenever there is a match between 2 good teams, the home advantage always titles the betting odds in favor.
Now probability on India 8/11 and Aus 11/10.
It means you put 1100 on India. If they win, you get 800+your original 1100 back. Two people bet on India,1100 each.
One bet on Aus,1000 bucks. If it so happens that India happens to dominate the entire match and go on to win it, the bookie would stand at a loss of:
(1000(from Australia )- 1600(India)) = -600 bucks.
After a good powerplay, Aus stands at 50/0 in the first ten overs. Now the rate on both teams becomes 10/11—the balance shifts. A lot more people now bet on these odds.
Then the following situation, new odds, more bets. The odds are always so accurate that whatever the result might be, the bookie will never happen to lose a lot of money.
It is pure mathematics. A match between good teams always swings once or twice, and the rates fluctuate accordingly. Throughout the game, many people bet on score predictions, and bookies earn a lot of money.
Also, since you seem interested in the betting scenario, here is some friendly advice. One golden rule is that winning minor is much better than losing big. People who understand that will always try to save their bet. Like when you bet money on Australia, you are getting a 110% return.
If it so happens that Aussies go crazy batting first and fire away 70/0 in the ten overs of the powerplay, the odds will drop to 1/2 on Australia and something like 13/10 on India. At that time, intelligent people spent money on India to secure their bet.
If India wins, they do not win money, but they do not lose it either. If Aus wins, they win 200 bucks without actually risking anything. Never put the significant sum of money, however sure you are of the outcome. Bet the money which will not put a massive hole in your pocket is gone.
Betting is not rocketed knowledge. Could you not make it sound like one?
Speaking of how it can be accomplished, there isn't anything you need to bear: just the chops and a good point. While the chops are commodities, you'll have to work on yourself. Chancing is a good point. You see, the internet is restored with options to explore. There's nearly an endless list.
But how do we find the right choice? That's what you should do.
Have an eye for the ensuing rates in a point:
Affordable
Authentic
Flexible in terms of a variety of sports to bet on
Reliable
Ensures safe and secure financial deals
Stoner-friendly interface
Instigative prices and benefits.
It might take a while to find a point with all the rates. Or you know what, I have got an easy way out then.
Now, Let's go through some rules in cricket betting:
Batsman Matches: The betting provider creates hypothetical duels in this market, and the batsman who scores the most runs overall wins the match. The batters typically selected batters are frequently evenly matched, making picking the winner challenging.
Most sixes in a match: Which of the two teams will hit the most sixes is a wagering option. Generally speaking, bettors should focus on teams that have players with a lot of 6s in front of their names, like Martin Guptill, Quinton de Kock, or David Warner.
Team to make highest runs in 1st 6 overs: The team that scores the most runs throughout the first six overs wins the bet, as the name would imply. The match's outcome may or may not depend on who wins this market.
1st wicket method: There are six options available to bettors in this market. Caught, Bowled, LBW, Run Out, Stumped, and Others are the available options. Caught is the most frequent of these, so it always has the lowest odds.
A fifty or hundred to be scored: This is a subset of the previous market, which is typically only provided by bookmakers for test matches that go longer than Twenty20 and one-day matches. Only the first inning is taken into account.