Cricket Mistakes to Avoid When Betting Online
Get to know here the most common cricket betting mistakes that novice bettors typically make.
Cricket betting can be enjoyable and lucrative, but it's also gambling. There are a few novice mistakes that you should steer clear of.
Beginners sometimes make a tonne of mistakes when it comes to betting on cricket. We've created a list of some of the most typical betting errors new bettors make.
We are here to assist you in knowing what not to do.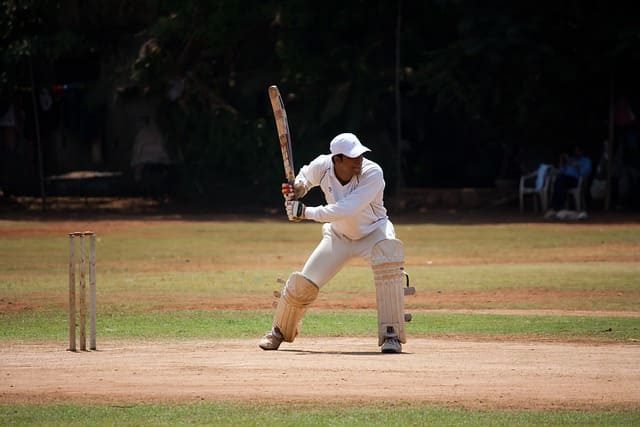 So, Here's the list of the mistakes:
Because You Don't Know The Basics:
You must first learn the rules and comprehend how different teams compete before you start betting on cricket.
We advise against making significant wagers if you are new to the game. It may cause you to lose a lot of money. It can discourage you from continuing your studies.
Betting Without A Plan Is a Risky Proposition:
You need a plan in place if you want to be a successful cricket bettor. Establishing a solid strategy might require a lot of work. It would be worthwhile in the long run. However, the process may result in some financial loss for you.
As long as you keep track of your expenditures and understand where things went wrong, that's ok. You can predict the future logically based on your research.
Trusting Your Gut:
It isn't always bad, but if you believe your gut instinct will lead you to a big win, you're probably going to be disappointed.
Any bet should only be placed after thorough research. Always trust your gut. Don't bet a large sum on a hunch. Betting against the odds rarely pays off.
Be aware of the risks ahead of time.
Not managing your bankroll:
The most common mistake made by new players is not managing their bankroll. You can easily get into trouble if you don't control how much you bet. Bankroll management is an essential component of any sports betting guide, and you should adhere to it.
It isn't just for newcomers. All bettors should keep track of their bankroll. The key to being profitable is to control how much and how frequently you bet.
Greedy betting:
When betting online, it is critical not to be greedy. Won a little? Excellent work! Stick to your budget and avoid placing large bets.
You're unlikely to win such a large bet anytime soon. Sure, someone can strike it rich from time to time, but being overly greedy can have unintended consequences.
The same is true if you place too many bets on a slip. Professional bettors rarely place multiple bets. The fewer matches you wager on, the easier it is to win.
Trusting experts too much:
The great thing about online sports betting is that you can win money by following expert betting guides, tips, and predictions.
However, blindly trusting experts is a bad idea. It is a common blunder made by new Indian players. Experts are frequently correct. However, they also make mistakes.
Rather than relying on experts, trust your instincts. No matter how good they are at betting. Anyone can make a bad prediction.
Chasing Losses:
It is a truth for all forms of gambling, but because there are so many different markets in Cricket, you should never chase losses here as well. You must remember that you will sometimes win and sometimes lose and that if you throw good money after bad in the hope of landing a win, chances are you will not be hit for 6, but will simply be out.
Rather, play with online bingo bonuses in the UK for a while and then return to the game when you've had a chance to clear your head.
Not Taking Advantage of Special Offers When Available:
Like in most industries, gambling companies regularly offer special deals. These can include sign-up offers, free bets, as well as other daily offers for specific events.
Usually, these deals come with certain strings attached; for instance, you may need to place bets worth a certain amount to be eligible, or the offer may only apply to specific options.
Not Checking Pitch and Weather Reports:
External factors such as weather and playing surface condition are critical in cricket and can swing the game in either direction. As a result, when betting on the outcome, it is always wise to consider these factors.
A few key points must be considered when evaluating the pitch report:
What exactly is the pitch about?
Is it better suited to medium-paced swing bowlers or fast "bang it in the middle" bowlers?
Are there usually a lot of turns?
What are the records of the two teams in this venue?
What have the key players done in the past?
At last, Betting emotionally:
You read that correctly. Emotions can get the best of you when you're betting online. Putting your emotions into your bets will lead to disaster. Emotions are not permitted in sports betting. You must bet with a level head and avoid being swayed by emotions. It's the only way to be successful.